Chugoku/ Yamaguchi Pref.
Hagi 
Hagi, where the Meiji Restoration Started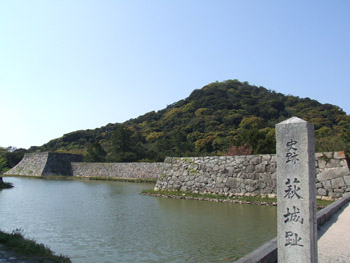 Hagi Castle was built by a feudal lord, Terumoto Mori, in 1604. It consisted of the Honmaru (castle tower), Ninomaru (second bailey), Sannomaru (outer part of the castle) and Tsumemaru (castle on the mountain). In 1874, all the buildings such as the donjon or watchtower were destroyed and now only a part of stone walls remains. Today, this well-preserved castle ruin is a well-known place for beautiful cherry blossom viewing. About 600 trees of Somei Yoshino (a variety of cherry tree) and Midori Yoshino (a unique variety of cherry which is designated as Natural Monument of the prefecture) bloom gorgeously in spring. In 2015, it was designated on the World Heritage List as a Site of Japan's Meiji Industrial Revolution.
Sightseeing Highlights in Hagi
Important Annual Events in Hagi
Traditional Crafts of Hagi
Hagi-yaki Pottery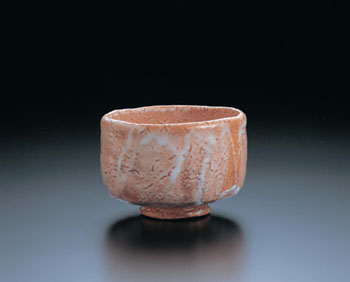 "First, Raku, second Hagi, third Karatsu." As this old saying goes, Hagi-yaki Pottery with its simple shape and decoration has been valued and praised by many tea ceremony masters. With its absorbent property, the color slightly and gradually changes after being used for a long time. This phenomenon is called "Cha-nare" and is highly valued.
Hagi Glass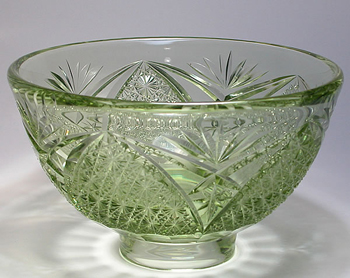 In the Choshu Province, people started to manufacture glass from the end of the Edo period. This light-green glass is harder and stronger than common glass since it is refined from raw stones of basalt rocks excavated on Mt. Kasayama in Hagi.
Bamboo products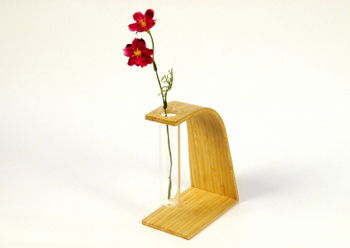 Yamaguchi Prefecture is one of the top ranked prefectures covered by bamboo forests. Around Hagi City is a famous production area since the city has approximately 12000 ha of bamboo forest. The temperature difference of this area is quite extreme which results in bamboo growing strong and thus Hagi products are made of good quality bamboo.
Food & Specialties of Hagi
Access

Higashi Hagi Station on JR Sanin Main Line
Contact

Hagi City Tourism Section
TEL:0838-25-3139 / FAX:0838-26-0716
E-mail: kankouka@city.hagi.lg.jp