Chugoku/ Tottori Pref.
Kurayoshi 
Kurayoshi, a Nostalgic Town Filled with Vigor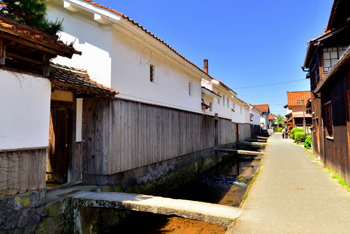 Located almost at the center of Tottori Prefecture, Kurayoshi is surrounded by famous hot spring areas such as Togo, Misasa, and Sekigane. The town has a long history which dates back to the 14th century when it was called the Province of Hoki. There was a castle on Mt. Utsubuki and a town was developed around the castle. Old storages with white earthen walls and traditional merchant houses still retain the atmosphere from that time.
Sightseeing Highlights in Kurayoshi
Important Annual Events in Kurayoshi
Traditional Crafts of Kurayoshi
Food & Specialties of Kurayoshi
Utsubuki Dango Dumpling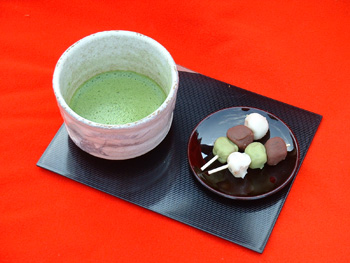 Ishitani Seikado has offered Utsubuki Dango sweet dumplings for over 120 years. The dango is a signature sweet from Kurayoshi. Small rice cakes are covered with sweet bean jam in three colors: white, red and matcha green.

[Available at]
Ishitani Seikado
Address: 459-1 Saiwai-machi, Kurayoshi, Tottori
Tel: 0858-23-0141

Shirakabe-dori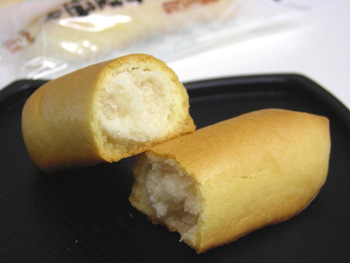 Aromatic manju sweet dumpling using locally brewed sake.

[Available at]
Kurayoshiya
Address: 2-16 Dakyoji-cho, Kurayoshi, Tottori
Tel: 0858-23-0150

Kura-no Mochi Rice Cake
Chestnut seeds and finest quality red beans are two main ingredients of this simple yet tasty sweet.

[Available at]
Fushimiya
Address: 61-13 Sumiyoshi-cho, Kurayoshi, Tottori
Tel: 0858-22-2887
Mochi Shabu-zen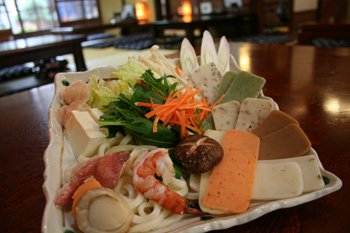 Popular dish using rice cake with over 100 years of history.

[Available at]
Machiya Seisui-an
Address: 1-876 Sakaimachi, Kurayoshi, Tottori
Tel: 0858-22-4759

Beef Bone Ramen Noodles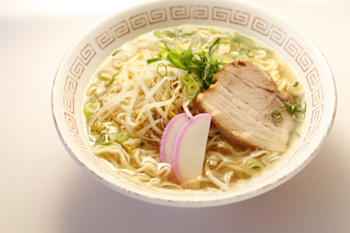 In the central and western part of Tottori, there are many ramen restaurants offering soup prepared from beef bones which was a popular soup in the area after the war. Kurayoshi has many recommended beef bone ramen places. Not only ramen restaurants, but local diners serve this ramen, too. Try some and compare the difference.

[Available at]
Many places in the city
Gokumi Watermelon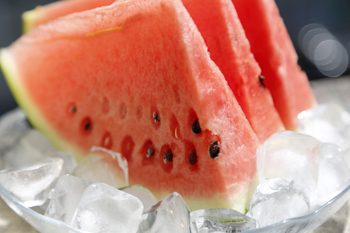 In general, watermelon is grown on the grafted tree of a gourd in order to avoid replanting failure and disease. On the contrary, in Kurayoshi, watermelon seedlings are grown on a watermelon tree. Though this method requires much more time and effort for the farmers, doesn't allow for replanting and has a risk of disease, the fruits grown with this method taste just excellent. The number of Gokumi Watermelon is very limited but it is a must-try if you visit Kurayoshi in the summer.

Season: early to mid-July
Access

2 min. by bus from JR Kurayoshi Station and get off at Akarenga Shirakabe Dozo Stop, then, a 3-min. walk from there
Contact

Kurayoshi Shirakabe Dozo Tourist Information Center
TEL:0858-22-1200 / FAX:0858-24-5015
E-mail: info@kurayoshi-kankou.jp