Kanto Koshinetsu/ Saitama Pref.
Ogawa 
Ogawa Town, Home Town of Washi – Japanese Traditional Handmade Paper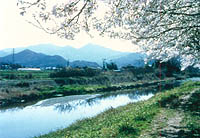 Ogawa is surrounded by abundant nature and hemmed in by the Sotochichibu Mountains with the fresh Tsuki River running through the middle of the town. The town is often called "Little Kyoto of Musashi" as it has various traditional industries including sake breweries, tategu (furniture fittings), ura-ginu (a special woven silk that is used as the lining of kimono) and Ogawa Washi (Japanese paper) which has been passed down for over 1,300 years. Historic sites with their own unique stories and traditional buildings create a nostalgic atmosphere. In the suburbs, visitors can experience making traditional paper at the Saitama Craft Center. In late March, Katakuri (Japanese dogteeth violets) flowers bloom at the foot of Mt. Sengen, reminding people of the coming of spring.
Sightseeing Highlights in Ogawa
Important Annual Events in Ogawa
Ogawa Town Tanabata Festival
Fourth Saturday & Sunday of July (TBA)
In front of Ogawa-machi Station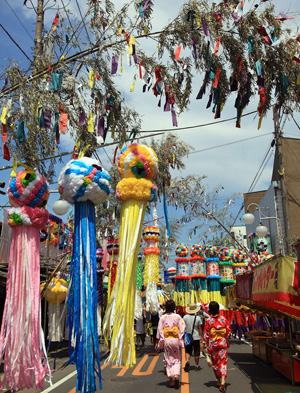 This major festival of Ogawa Town has continued annually since 1949. The procession is composed of old historic floats, Ogawa festival music and Tanabata dance, and it passes under the grand bamboo decorations made with local washi, the biggest of their kind in the Kita Kanto area. At night, an approximately 2,000 fireworks show will be held to beautifully decorate the summer night sky.
Traditional Crafts of Ogawa
Ogawa Washi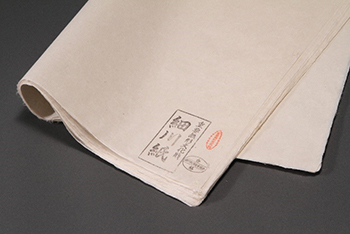 The most renowned craft of Ogawa Town is handmade Ogawa Washi. Among these Washi, especially "Hosokawa paper," made using only the fibers of the paper mulberry plant, is designated as an important cultural property. Ogawa Washi has been preserved for over 1,300 years and possesses a delicate beauty mixed with warmth and kindness, as well as a toughness to endure over a long period.
"Hosokawa Paper" Listed as the UNESCO's Cultural Heritage
In November 2014, the technique of making Hosokawa Paper, which has been passed down in Ogawa Town, was enlisted as the "Washi, craftsmanship of traditional Japanese handmade paper," along with Sekishu Banshi paper (Shimane Prefecture) and Hon Mino paper (Gifu Prefecture).
Tategu (Japanese Mounting Furniture)
Ogawa Town's mounting furniture production has developed using local Nishiyama wood. Among them, especially the Shoji paper sliding door with its doctored frame is highly praised along with its woody aroma and beautiful grain, made by skilled artisans.
Food & Specialties of Ogawa
Chushichi-meshi Rice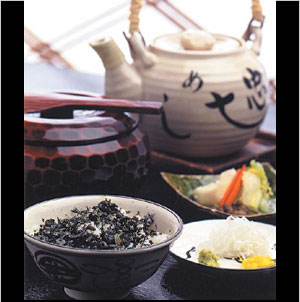 Chushichi-meshi is one of the top five best rice recipes of Japan and was invented by the 8th generation of the shop whose name was Chushichi Yagi. The story of its origin recounts that Tesshu Yamaoka, a popular historical figure from the Meiji period, told Chushichi to incorporate a Zen essence into the cuisine; hence, it took a while for Chushichi to complete this special rice recipe. The rice inherited the "flavor and pure lightness," the spirit of a Japanese dish, when Chushichi gained inspiration from the three ways Tesshu had mastered – Sword, Zen, Calligraphy."
Sake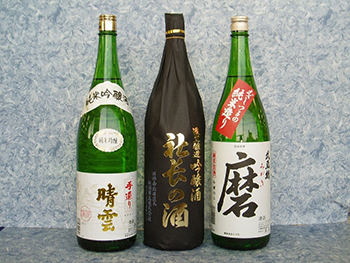 Ogawa Town is well known as a great sake brewing district, also known as Kanto Nada from ancient times, as it is blessed with the appropriate surrounding nature and pure spring water coming from Chichibu Mountains. Currently, there are three sake brewing companies: Matsuoka Jozo, Musashitsuru Shuzo and Seiun Shuzo, competing with each other to make the best sake.
Norabona Leaf Vegetable
Norabona belongs to the brassica family and has a sweet taste and a good texture. Its nutritional value is very high and contains more than twice the amount of vitamin C of Komatsuna (a leafy green vegetable). In the middle of the Edo period, the head of Kanto Gundai (magistrate of the Kanto region) gave out Norabona seeds to farmers and encouraged its production. The traditional vegetable was said to have saved people from starvation during the Tenmei/Tempo famine (1782-1836).
Organic Vegetables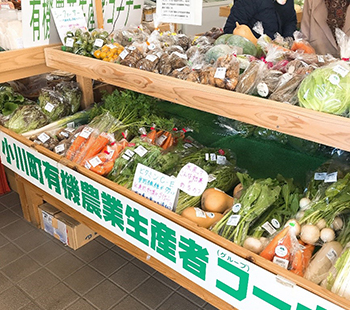 Organic farming in Ogawa Town is well-known throughout the country. No agricultural chemicals and fertilizers are used from preparing for the soil. Harvested vegetables are safe for our health and tasty, of course. Vegetables are available at the farmer's market in town.
Access

Ogawa-machi Station on the Tobu Tojo Line or JR Hachiko Line
Contact

Ogawa Town Promotion Section
TEL:0493-72-1221 / FAX:0493-74-2920