Chugoku/ Yamaguchi Pref.
Yamaguchi 
Welcome to the Capital in Western Japan, Yamaguchi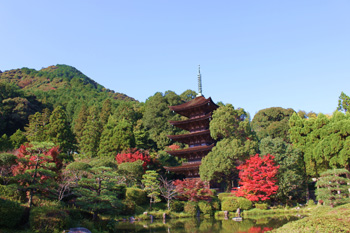 Surrounded by deep green mountains, the Five-story Pagoda of Joruri-ji Temple (National Treasure) proudly displays its beautiful Hiwada-buki roof made with cypress bark. Fallen petals of cherry blossoms flow along the serene stream of the Ichinosaka River in spring and fireflies flutter on summer evenings. Once, Yamaguchi used to be called "The Capital in Western Japan" where its own Ouchi Culture flourished, as if competing with that of Kyoto. The seasonal and historical attractions of Yamaguchi still lie waiting in this beautiful city.
Sightseeing Highlights in Yamaguchi
Important Annual Events in Yamaguchi
Traditional Crafts of Yamaguchi
Ouchi Lacquer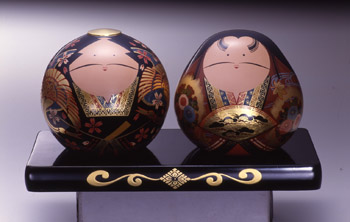 During the time the Ouchi Family ruled the region, Ouchi Lacquer was one of the most valued items in the trading with the Ming Dynasty in China. Lacquer is used for dolls, trays and flower vases.
Food & Specialties of Yamaguchi
Access

Yamaguchi Station on JR Yamaguchi Line
Contact

Yamaguchi Tourism Convention Association
TEL:083-933-0088 / FAX:083-933-0089
E-mail: info@yamaguchi-city.jp