Chugoku/ Okayama Pref.
Takahashi 
Takahashi, a Town of Pure Water and Heart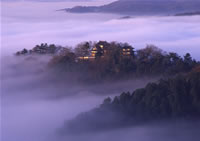 Takahashi is often called "A Little Kyoto in the Bicchu Area." The flat basin is surrounded by mountains and the Takahashi River slowly runs through the center of the city. Takahashi once flourished as a center of the Bicchu area and relics and the atmosphere from the olden times still remain here and there in the city. Bicchu Matsuyama Castle called the Castle in the Sky as it retains its castle keep at the highest location of all castles in Japan, Raikyu-ji Temple, samurai residences, and many other cultural assets display the beauty of the Edo period. Fukiya Furusato Village is designated as an important preservation district of historic buildings is another tourist highlight.
Sightseeing Highlights in Takahashi
Important Annual Events in Takahashi
I Love Takahashi Fureai Marathon
Early February
In Takahashi City
A number of athletes will enjoy running through the historical castle town.
Hina Matsuri Festival in Bicchu Takahashi Castle Town
Early April
Honmachi Street
Hina Ningyo dolls (Doll Set for girl's celebration) are displayed in the local households and people welcome visitors who come to see the dolls.
Nariwa Atago Firework Festival
Last Saturday of July
Nariwa River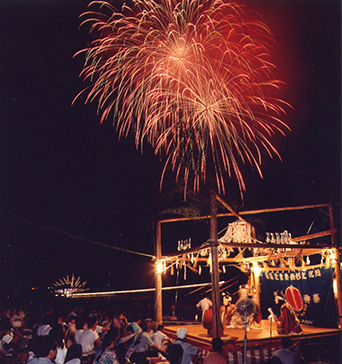 A firework festival with 300 years of history since the Edo period. A number of original fireworks adorn the night sky.
Bicchu Takahashi Matsuyama Dance
August 14, 15, 16
Main Street in front of Bicchu Takahashi Station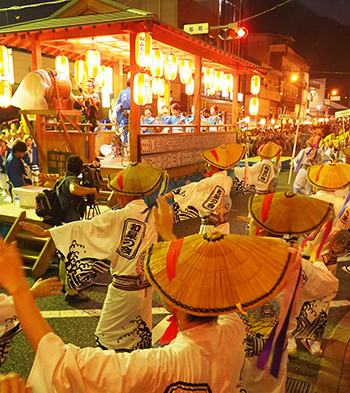 The largest-scale summer festival with over 370-year-history in Takahashi City. People join Ji-odori and Yatosa-odori local traditional dances and the city will become very festive.
Manga Ebuta Festival
Early August
Around Kawakami Manga Ebuta Park
"Ebuta" is one of the most famous summer festivals of Takahashi City. Large puppets of cartoon characters will be lit-up and parade around the city.
Fukiya Bengara Lantern Festival
Mid September
Fukiya Furusato Village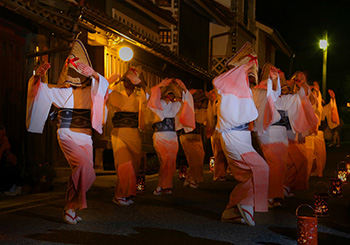 Traditional Japanese houses with beautiful wooden lattice walls will be illuminated with lantern lights.
I Love Takahashi Fureai Square
September
Around Sakae-machi Shopping Street
A variety of local specialties will be on sale.
Shimotsuki Festival
First Sunday of December
Ochiai-cho Chikanori, Inari Shrine
A number of food stalls are set up along the shrine approach. Many people enjoy visiting the festival.
Kazaguruma Festa
November
Ukan Tsuneyama Park
On the stage, local traditional performing arts along with a hero character show and other shows will be held. At the Kazaguruma Omoshiro Square, local specialties from the neighboring cities (Kochi, Kurashiki, Tottori) are sold.
Traditional Crafts of Takahashi
Hina Ningyo Doll
Traditional Japanese Doll Set for a girl's celebration. Hina Ningyo dolls are decorated with beautiful woven textiles using gold yarns from Kyoto and are carefully made one by one by experienced craftsmen.
Bicchu Kagura Mask
Unique masks are cherished as an interior decoration. Made of paulownia wood.
Food & Specialties of Takahashi
Yubeshi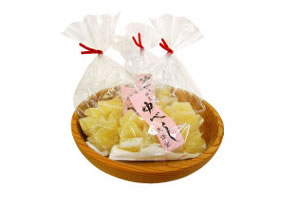 A traditional sweet which has been loved by people in Bicchu Matsuyama since the Edo period. It was offered to the Emperors of Meiji, Taisho and Showa periods and loved by all.
Ayu Sweetfish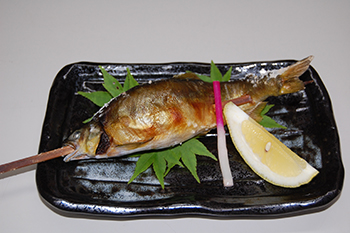 There is a karst field spread around the upper stream of the Takahashi River, thus, the water of the river contains a lot of calcium. This is a secret of the sweet fish ayu's good taste!
Bicchu Uji Tea
Quality Japanese green tea has been produced in the Uji district in Takahashi for a long time. No food additives are used.
Pione Grape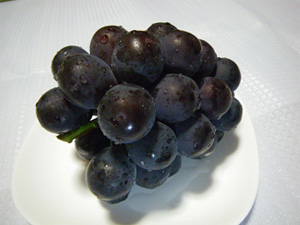 One of the specialty items of Takahashi City. Many farms grow Pione and they are very sweet and juicy. The grains are large and the juice spreads in your mouth.
Takahashi Black Tea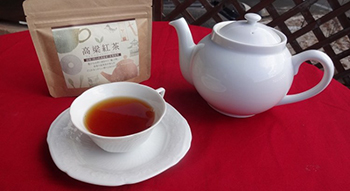 Tea leaves harvested in Takahashi City are carefully fermented and become a tasty black tea with a good aroma and slight natural sweetness.
Tomato
The inside of this tomato is pink. High in sugar levels and lasts longer than other kinds of tomato.
Bicchu Yume Dainagon Red Bean
Red beans from Takahashi have a thinner skin, larger size, and more flavor. It is highly valued as the best choice for making tasty silky red bean paste for Japanese sweets.
Kagura Mask Monaka
The crispy rice cracker looks like a mask of Bucchu Kagura, a traditional performing art of Takahashi City. Inside is ample amounts of tasty sweet red bean jam cooked with quality white sugar which takes many hours to make.
Access

Bicchu Takahashi Station on JR Hakubi Line
Contact

Takahashi City Tourism Association
TEL:0866-21-0461 / FAX:0866-21-0462
E-mail: info@takahasikanko.or.jp