Tohoku/ Miyagi Pref.
Iwadeyama 
Elegant "Little Kyoto"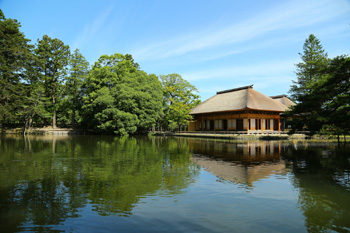 Approx. 50 km to the northwest from Sendai City lies Iwadeyama Town. The Eai River flows down from the Ou Mountain range and brings fresh water and air to the town. This is where a famous samurai lord, Masamune Date, spent his passionate youth for 12 years before he settled in Sendai Aoba Castle. A manmade canal called Uchikawa was maintained for defensive purposes. Over 400 years later, this historical canal along with its trees presents pleasant scenery to locals and visitors alike.
Both the third-generation master, Toshichika, and the fourth generation, Murayasu, of the Iwadeyama Date Family, welcomed their wives from the Reizei Family, members of the nobility from Kyoto. Visitors can discover many historical remains influenced by Kyoto in Iwadeyama, such as the local study center, "Yubikan," a strolling style garden with a large pond, Shinotake bamboo craft techniques, Sake Manju sweet dumplings, and more.
Sightseeing Highlights in Iwadeyama
Important Annual Events in Iwadeyama
Masamune Festival
2nd Sunday of September and the day before
Around the city center of Iwadeyama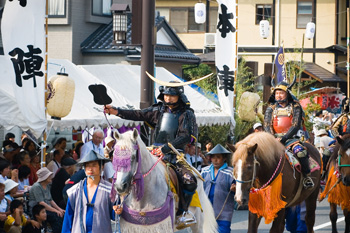 The Masamune Festival started in 1964 to commemorate the relocation of a massive statue of Masamune Date from Sendai Aoba Castle Site to its present location in Iwadeyama. Japan was going through the civil war period under the strategy of Hideyoshi Toyotomi's unification of the country and this was when Masamune Date resided in Iwadeyama Castle. During the festival, there is a large procession of people dressed in samurai armor. Blowing conch shell horns, participants recreate the valiant world of the Japanese samurai period.


Osaki Balloon Festival
Late November
Iwadeyama, Osaki City (Eai River Attaka River Park)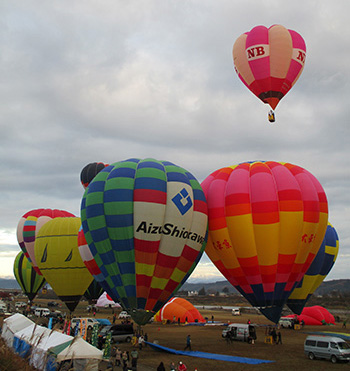 Colorful air balloons will adorn the blue autumn sky of Iwadeyama, the elegant "Little Kyoto." As an official event certified by the Japan Balloon Federation, a number of balloonists come together every year at the Osaki Balloon Festival and compete their air balloon skills. During the festival, an air balloon mooring experience is open to visitors. A demonstration flight of a small plane and powered paraglider competition will be also held.


Traditional Crafts of Iwadeyama
Shino-take Bamboo Craft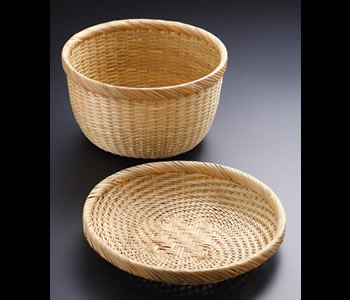 The origin of Shino-take bamboo craft in Iwadeyama is said to have started when the fourth-generation master, Murayasu Iwadeyama Date (1681-1731) invited bamboo craftsmen from Kyoto and encouraged them to improve their skills in Iwadeyama. Using wild Shino-take bamboo grown in Iwadeyama, craftsmen skillfully weave sieves and baskets taking advantage of its high flexibility and elastic properties. Shino-take bamboo craft is designated as the traditional craft of Miyagi Prefecture. At the same time, not only the traditional style but contemporary styles for interior decoration are emerging such as combining with glass and ceramics. New collaborative creations with other traditional crafts are also developing.

Food & Specialties of Iwadeyama
Access

Iwadeyama Station or Yubikan Station on JR Rikuuto Line
Contact

Local Promotion Section of Iwadeyama Branch, Osaki City
TEL:0229-72-1211 / FAX:0229-72-1290
E-mail: i-chiiki@city.osaki.miyagi.jp