Kyushu/ Kagoshima Pref.
Chiran 
The City Telling of Respect for Peace to the World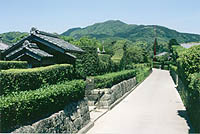 Minami Kyushu City is located in the southern part of the Satsuma Peninsula and is a popular sightseeing city welcoming 700,000 people a year. The historical Chiran Fumoto district is located in the central part of the city and a number of classical samurai residences still remain. With its beautiful traditional townscape from the Edo period, the city has been called the "Little Kyoto in Satsuma" for many years. What should be remembered about this city is that it was the location of a Japanese army military base during the Pacific War. Today, the Chiran Peace Museum is open on this site. Documents related to the war and letters written by young members of Tokkotai (suicide attack units) are exhibited. This is the place people can learn about the meaning of peace and Chiran is the city advocating peace to the world. From an agricultural aspect, Chiran is a top production area of Japanese green tea and has received a number of awards, including the Minister of Agriculture, Forestry and Fisheries Prize.
Sightseeing Highlights in Chiran
Chiran Samurai Residence and Garden Area
The group of classical samurai residences and Garden in the Chiran Fumoto district belonged to Satsuma Castle's domain. Today, seven Japanese gardens in the district are designated as sites of National Scenic Beauty.
Access
One-min. walk from Bukeyashiki Iriguchi Bus Stop
Chiran Peace Museum
A number of items which belonged to the young member of the Tokkotai (suicide attack units during the war), their farewell notes, letters to the family, and battle planes are exhibited.
Access
A 5-min. walk from Tokko Kannon Iriguchi Bus Stop
Museum Chiran
With the theme of "Cultural Waves Crossing Each Other," many cultural items from the Minami Kyushu and Ryukyu (Okinawa) areas are exhibited.
Access
A 5-min. walk from Tokko Kannon Iriguchi Bus Stop
TEALAN(Satsuma English Tea World)
A museum introducing the history of the end of the Edo period from the British viewpoint.
Access
A 3-min. walk from Bukeyashiki Iriguchi Bus Stop
Hotaru-kan
A museum dedicated to Tome Torihama who was loved and respected as the Mother of Tokkotai (suicide attack units during the war) members.
Access
In front of Nakagori Bus Stop
Kiyomizu Magaibutsu Buddhist Carvings
About 200 large Buddhist images were carved into the cliff-side in the Heian period. Largest five-story Buddhist stupa in Japan is also here.
Access
A 30-min. walk from Kawabe Yasuragi-no Sato Bus Stop
Yume & Kaze-no Sato Agri Land Ei
A fun leisure place with observatory and many attractions for families on the highland.
Access
15-min. by car from Kiire Station on the JR Ibusuki Makurazaki Line
Hatake-no Sato Midori-kan
Visitors can try and enjoy some agriculture experience (making green tea) and 3D theater.
Access
15-min. by car from Kiire Station on the JR Ibusuki Makurazaki Line
Kamafuta Shrine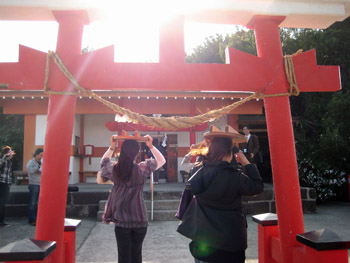 Kamafuta Gankake Prayer is a unique tradition of how people visit this shrine and offer the prayer. A person holds a lid of large cooking oven (kamafuta) on the head and walk about 10 meters from the torii shrine gate to the shrine hall. It is believed that this can prevent bad fortunes from coming to the person.
Kamafuta-nage is another interesting tradition. A person throw a small lid of a pot about 3 meters above the pot. If one succeeds to let the lid get into the pot, it is believed that the person will become fortunate and healthy.
Access
A 15-min. walk from Ei Okawa Station on JR Ibusuki Makurazaki Line
Bandokorobana Nature Park / Bandokoro Bell "Kissho"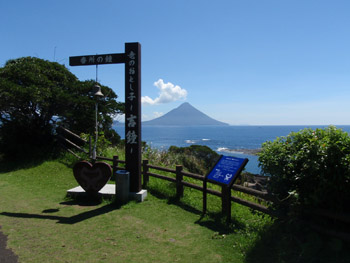 Along the National Road #226 and on the way down to the beach from Mizunarikawa, this park offers a superb view which was praised as the best scenery of Japan by Tadataka Ino, who created the first map of Japan in the Edo period. Especially, the view of Mt. Kaimondake, aka Mt. Fuji in Satsuma, is outstanding. The sea around the park is a habitat for seahorses. Because seahorses live as a couple, they are symbol of happiness, good health, good romantic match-making, a good relationship between husband and wife, and safe child delivery in Japan. There is a bell "Kissho" in the park. Many couples visit here and ring the bell believing ringing the bell can bring them a happy romantic relationship and safe child birth.
Access
A 15-min. walk from Mizunarikawa Station on JR Ibusuki Makurazaki Line
Seahorse House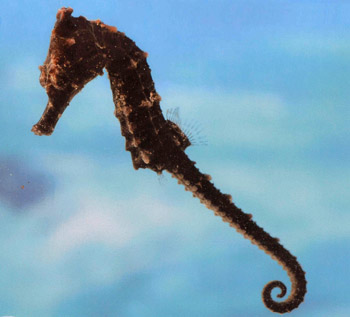 Seahorse House in the park is Japan's only seahorse cultivation center accepting tourists. The seahorse is such a mysterious creature because it is the male who lays eggs. Enjoy watching pretty seahorses up close.
Access
A 16-min. walk from Mizunarikawa Station on JR Ibusuki Makurazaki Line
Ono-dake Park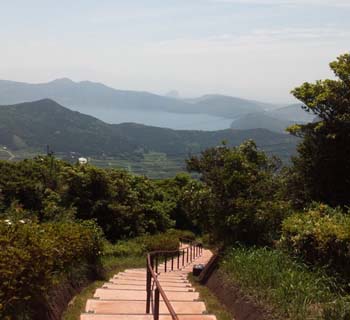 From the observatory on the mountain's summit, people can enjoy a superb view of Mt. Kaimon-dake (aka Mt. Fuji of Satsuma), Ikeda Lake and Kinko Bay and Osumi Peninsula from afar. This mountain is believed to bless people with a long and healthy life. Many people visit upon their important celebratory ages such as 77 (Kiju), 88 (Beiju) and 108 (Chaju) and climb to the top up the 108 stairs.

Tel: 0993-83-2511 (City Hall, Commerce and Tourism Section)
Address: 5888-2 Eicho Kori, Minami Kyushu
Access
A 20-min. drive from Ei I.C.
Important Annual Events in Chiran
Kawanabe Futsuka Market and Chiranmachi Futsuka Market
First Saturday and Sunday of February
Kawanabe Town Shopping Street and Chiranmachi Shopping Street
A local market with a 230-year-long history. About 400 shops and stalls will be set up along the street and many people enjoy them. The Chiranmachi Futsuka Market will be held on the same days.
Chiran Tokko Base the War Dead Memorial Festival
May 3
Chiran Tokko Peace Kannon-do Hall
People pray and console the spirits of 1036 war dead who lost their precious lives as the members of Tokkotai (suicide attack units) during the Pacific War.
Satsuma Mizu Karakuri
July 9 & 10 & third Saturday of July
Toyotamahime Shrine (Chiran)
This show of puppets and tricks is operated by waterwheel power. Stories are based on Japanese myths and folk tales. An important cultural heritage only found in Kagoshima Prefecture.
Chiran Neputa Festival
Last Saturday of July
Chiran Town Shopping Street
Seven large Neputa (large paper float; 5 meters high and 4 meters wide) of powerful samurai figure will parade around the city accompanied by the festive sound of drums and whistles.
Kawanabe Gion Festival
Fourth Sunday of July
Kawanabe Town Shopping Street
A large parade made up of floats, music, children, mikoshi portable shrines and dancers will pass along the shopping street. In the evening, about 2,000 fireworks will adorn the night sky.
Speech Contest: Message for Peace from Chiran
August 15
Community Center Chiran Cultural Hall
People from around Japan send messages about the "importance of peace" and "respect for life."
Ei Gossoi Festival
Last Sunday of November
Ei Sport Park
Gossoi is a dialect in the region meaning "all together." Citizens of Chiran become "Gossoi" and enjoy this big festival.
Little Kyoto Furusato Festival
November 3rd
Chiran Peace Park Jiyu Square
Little Kyoto in Kyushu will come together and display local products and specialties. Samurai parade and local folk entertainment shows are also performed.
Kawanabe Magaibutsu Festival
Early November
Iwaya Park
Ball-toss game with the prize of 600,000 yen in total, events on the stage, food stalls and flea market will be opened.
Akari-no Michishirube ~ Chiran Tosairo ~
November
Around Chiran Samura Residence Area
About 7,000 lanterns made of paper or bamboo will light the area around the Chiran Samura Residence and present elegant evening. It is an unusual occasion that visitors can visit the samurai residences at night.
Food & Specialties of Chiran
Japanese Tea
The mild climate and rich natural environment produces good quality Japanese tea. Chiran produces the largest quantity of Japanese tea as a single town which has won first prize in many competitions.
Satsuma Sweet Potato (Beni Satsuma, Chiran Beni)
Fresh-baked sweet potato (Chiran Beni & Beni Satsuma) are selected as the Kagoshima Brand. Chiran produces the largest quantity of sweet potato as a single town
Japanese Beef
Kawanabe Beef is a name of the brand which is given only to the cattle raised for over 15 months on the farm. It is the Level 4 grade certified by the Japan Meat Association.
Egg
Chiran produces the largest quantity of egg in Japan. Delicious sweets using fresh eggs from Chiran are must-try.
Access

80-min. by bus from Kagoshima Chuo Station
20-min. by taxi from Kiire Station on the JR Ibusuki Makurazaki Line
70-min. by car from Kagoshima Airport
Contact

Minami Kyushu City Commerce and Industry Section
TEL:0993-83-2511 / FAX:0993-83-2050
E-mail: kankou@city.minamikyushu.lg.jp