Tohoku/ Miyagi Pref.
Murata 
Murata, a Little Kyoto in Miyagi in Northern Japan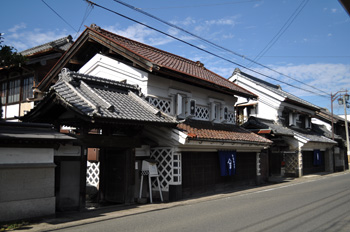 In olden times, Murata flourished as an important merchant town on the old highway connecting Yamagata and Sendai in northern Japan. Still today, a number of historical remains such as massive merchant houses and gates welcome visitors. Yamagata is the most famous production area of safflower; however, the southern region of Miyagi Prefecture also has produced beautiful safflowers since the Edo period. Carefully grown safflowers were collected by the merchants in Murata and were transported to Kansai (western Japan) and Edo (Tokyo). Gorgeous houses established by many merchants who made their fortune from the safflower business in those days will impress visitors. Another local highlight is a group of massive trees in Shiratori Shrine and Ryuto-in Temple. Visit Murata, a town of seasonal beauty and a historical townscape.
Sightseeing Highlights in Murata
Important Annual Events in Murata
Munetaka Date Firework Festival
August 17
Ryuto-in Temple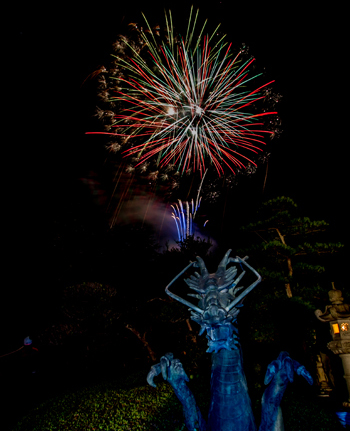 Munetaka Date (the 7th son of Masamune Date) was a samurai who is still remembered as a ruler of virtue today. A firework festival is held on August 17th, the day he passed away.
Murata Hotei Festival
Mid-October
Central area of Murata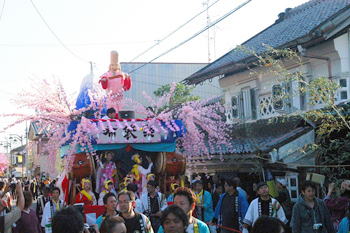 Gorgeous floats carrying a puppet figure of Hotei, one of the Seven Deities of Good Fortune, is paraded around the town with traditional festive music played by whistles.
Food & Specialties of Murata
Broad Bean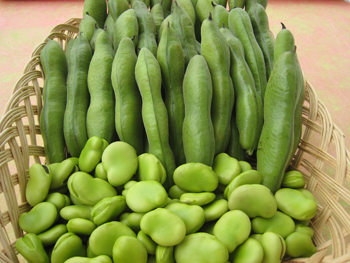 Murata is one of the main producers in Japan of broad bean (Sora-mame). June is the season of broad bean and when the Sora-mame Festival is held. Freshly harvested broad beans are available at the Michi-no-Eki Murata farmer's market.
Broad Bean Items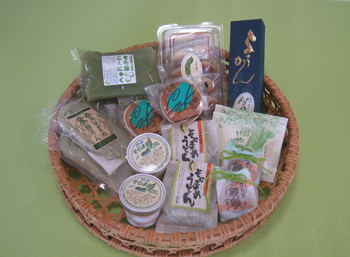 Broad bean is one of the main specialties of Murata and there are many kinds of items using broad beans such as broad bean rice noodles, broad bean udon noodles, broad bean flavor ice cream, and many others.
Access

Ogawara Station on JR Tohoku Main Line. 20 minutes by Miyagi Kotsu Bus bound for Murata and Kawasaki
About 30 minutes by the Miyako Bus Sendai & Zaocho Line from JR JR Tohoku Shinkansen Sendai Station
Contact

Local Promotion Section, Murata Town Hall
TEL:0224-83-2113 / FAX:0224-83-5740