Kinki/ Hyogo Pref.
Tatsuno 
Tatsuno, a Home Town of Children's Songs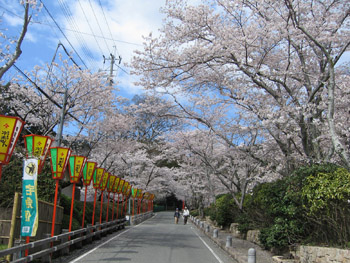 Tatsuno is located in the middle of Tatusno City and is blessed with beautiful nature and hills dotted around the area. The castle town was owned by the Wakisaka Clan in the olden days and is called a "Little Kyoto in the Harima region," exhibiting many samurai houses and old storehouses with white earthen walls. Tatsuno has been a transportation hub since early times and its culture and industry including soy sauce and somen noodle production and the making of traditional leather items flourished alongside the Ibo River. The secret of Tatsuno's beauty lies in the perfect combination of Mt. Keiro's greenery, the pure stream of the Ibo River and the old traditional townscape. The town emanates poetic sentiment and has shined brightly during the course of its history.
Sightseeing Highlights in Tatsuno
Important Annual Events in Tatsuno
Food & Specialties of Tatsuno
Soy Sauce Manju
This manju sweet dumpling is made with soy sauce produced in Tatsuno.
Somen Noodles
Tatsuno is famous for its fine somen thin noodles, particularly the "Ibo-no Ito" brand is popular throughout Japan. Somen can be enjoyed all year round; chilled somen in summer time and hot somen in soup in winter.
Access

Hontatsuno Station on JR Kishin Line
Contact

Tatsuno City Tourism Association
TEL:0791-64-3156 / FAX:0791-63-2594