Kyushu/ Fukuoka Pref.
Asakura 
Cherished Water Enriching the City of a Healthy Cultural Life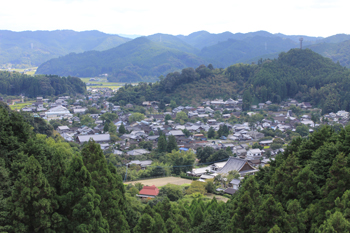 Asakura City sits at the center of Fukuoka Prefecture. More than half of the city is covered with forests and the city is blessed with a rich water source from the Chikugo River (the largest river on Kyushu Island). The Akizuki district is in the northern part of Asakura City and since its geographical situation is similar to that of Kyoto it is called a "Little Kyoto in Chikuzen." It was developed as a castle town during the Sengoku Civil War period (end of 15th to end of 16th century). Historical remains can be found throughout the city attracting tourists from around Japan. The city has developed traditional industries such as natural plant dyeing, Kuzu plant, and handmade washi paper, all nurtured by the rich water source. For New Year's Day, people in Asakura eat "Mushi Zoni" a savory steamed egg pudding with rice cake which is an unusual style of Zoni.
Sightseeing Highlights in Asakura
Important Annual Events in Asakura
Traditional Crafts of Asakura
Natural Plant Dyeing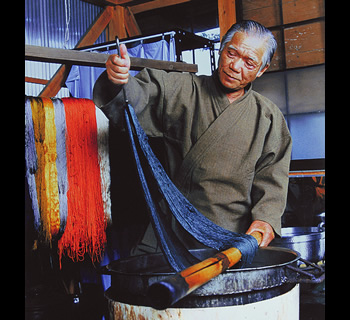 Natural play dyeing is one of the traditional crafts of Akizuki. Madder, chestnut, kuzu, felon herb, silver grass and many other plants around the area are used for dyeing fabrics. Stunning colors are born from the nature of Akizuki.
Handmade Washi Paper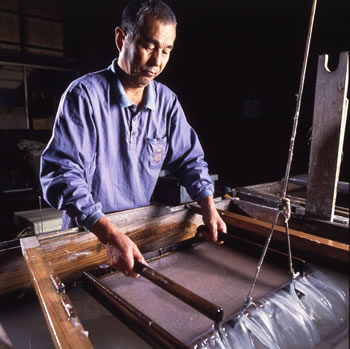 The governor of Kuroda Domain encouraged the production of handmade washi. Making Akizuki Washi paper was a popular side-job of many samurai families. Paper made using the cold, clear stream of river water has a durable and distinctive texture.
Amagi Shibori Tie-dye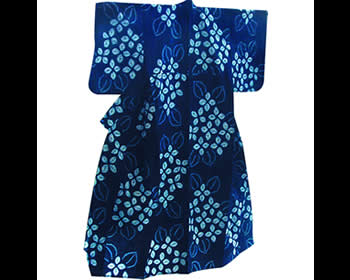 A historical record written in 1887 states that the origins of Amagi Shibori Tie-dye arrived in Asakura from Hakata. Both Hakata Shibori and Amagi Shibori have a long tradition dating back to the Edo period (17-19th century). Originally, it was called Chikuzen Shibori but later, from around 1924, it started to be called Amagi Shibori.
Food & Specialties of Asakura
Access

20 min. by Amagi Sightseeing Bus (Akizuki Line) from Amagi Station on Amagi Railway
Contact

Asakura City Commerce, Industry and Tourism Section
TEL:0946-52-1428 / FAX:0946-52-1510
E-mail: syou-kankou@city.asakura.lg.jp