Kyushu/ Oita Pref.
Kitsuki 
The Castle Town of Kiomono and Historical Townscape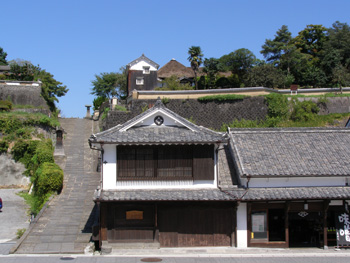 Kitsuki, a little Kyoto in Kyushu, is located at the southern gateway of the Kunisaki Peninsula. Kitsuki is a scenic castle town with many slopes overlooking the beautiful Morie Bay, famous as a habitat of horseshoe crabs. In the Edo period (17-19th century), Kitsuki prospered as a castle town governed by the Matsudaira Family and many samurai residences and earthen walls, stone pavement and slopes still remain from those days. The landscape of Kitsuki exhibits interesting characteristics that illustrate the class systems in those days: samurai classes lived in the north and south area on the hill and the merchant class lived in the valley situated between those hills. This kind of castle town with a ribbed landscape is said to be the sole one of its kind in Japan. Kitsuki promotes "Kitsuki Kimono Promotion." People who visit the city wearing traditional kimono can receive some privilege. Visit Kitsuki where time goes slowly and one can enjoy the serene sea breeze of the Setouchi Inland Sea.
Sightseeing Highlights in Kitsuki
Important Annual Events in Kitsuki
Traditional Crafts of Kitsuki
Kitsuki Pottery from Tsukasa-gama Kiln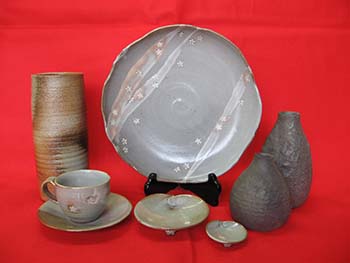 This pottery's glaze is made using wooden cinders of the orange tree and tea tree from Kitsuki. The pottery has an earthy feeling.
Handmade Knife Made by Master Swordsmith
Kitsuki's sole swordsmith makes great handmade knives.
Kitsuki Hinoki Magewa
Hinoki Japanese cypress wood is bent and fixed with cherry tree bark attachment, then made into steamers, sifters and other kitchen tools. This is one of the prestigious traditional techniques inherited in this region.
Food & Specialties of Kitsuki
Access

Kitsuki Station on JR Nippo Main Line
Contact

Kitsuki City Tourism Association
TEL:0978-63-0100 / FAX:0978-63-0112
E-mail: info@kit-suki.com