Kyushu/ Kumamoto Pref.
Yamaga 
Creating a City of Vigor and Energy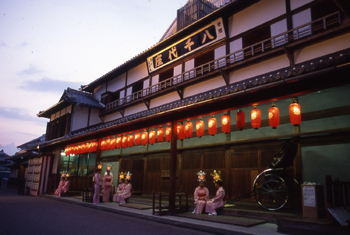 Located in the northern part of Kumamoto Prefecture, Yamaga City borders Fukuoka and Oita prefectures. Beautiful mountains and rivers lie in the northern part of the city and idyllic rice paddies blessed with a rich water source from the Kikuchi River spread out in the central and southern part. A number of historical and cultural attractions are scattered around, too. Yamaga Onsen-go is an area with many nice onsen hot springs offering an abundance of quality natural hot water. Buzen Kaido area retains the atmosphere of olden times. An old theatre, Yachiyo-za (National Important Cultural Property), Kikuchi Castle (National Historical Site) and many other cultural assets are also worth visiting. The most noteworthy in Yamaga is the Yamaga Toro Festival held on August 15 and 16. A number of tourists visit Yamaga at this time to watch and join the Sennin Toro Dance, to watch fireworks, and the Agari Toro lantern parade. The Sennin Toro Dance is particularly unique to watch as ladies put a Kana-doro lantern (traditional craft of Yamaga made with only washi paper and glue) on their head and elegantly dance. This is one of the most popular summer attractions in Kyushu.
Sightseeing Highlights in Yamaga
Important Annual Events in Yamaga
Traditional Crafts of Yamaga
Yamaga Toro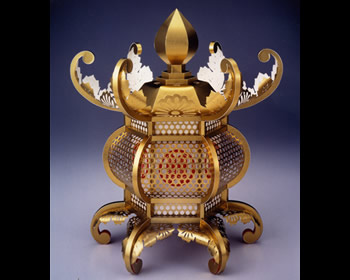 Yamaga Toro lanterns are made with only washi paper and a small amount of glue. No wood or metal parts are used. It is a traditional craft of Yamaga with a history that began in the Muromachi period (1338-1573). Experienced craftsmen produce a lantern with upmost care and thus, Yamaga Toro is synonymous with "Paper Art." There are several kinds of Yamaga Toro such as Kana Toro (used in the Yamaga Toro Festival), Shiro-zukuri, Shinden-zukuri, and Zashiki-zukuri. Yamaga Toro was designated as a National Traditional Craft in 2013.

Kutami Uchiwa Fan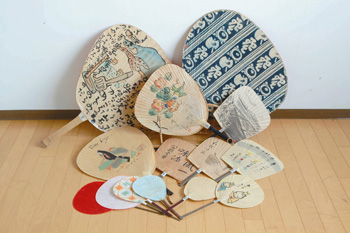 Kutami Uchiwa fan's history started in the Edo period. It is one of the special craft from the Kamoto district in Yamaga City where persimmon tannin is applied to the washi paper's surface. It is said that a Buddhist monk who was traveling around Japan brought this fan making skill to Yamaga around 1600. The first feudal lord who ruled this region, Tadatoshi Hosokawa, strongly encouraged this new industry. Kutami Uchiwa is produced only in the Kutami and it is believed that the fan will bring many customers to the business owners.

Yamaga Umbrella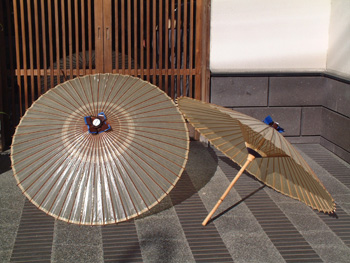 Yamaga was the largest Japanese umbrella production area in Western Japan from the mid-Meiji period. There were over 130 umbrella manufacturers in the Taisho period but the arrival of cheap Western umbrella caused the Yamaga Umbrella to disappear after the war. In 2005, a young man who learned how to make the traditional Japanese umbrella became a key person in the revival of the Yamaga Umbrella. He skillfully operates a special machine brought from Chikugo region and continues to improve his skills to produce a new form of Yamaga Umbrella that can be used in modern life. During the Yamaga Toro Roman, Hyakka Hyakusai Festival in winter, beautiful art objects featuring Japanese umbrellas will illuminate the town.

Food & Specialties of Yamaga
Access

Take the Sanko Bus (bound for Yamaga Onsen) from JR Shin Tamana Station (about 50 minutes)
Contact

Yamaga City Tourism Division
TEL:0968-43-1579 / FAX:0968-43-8795
E-mail: kankoh@city.yamaga.kumamoto.jp