Kanto Koshinetsu/ Tochigi Pref.
Ashikaga 
Ashikaga, a Town with Abundant Natural Beauty, History, Culture and Flowers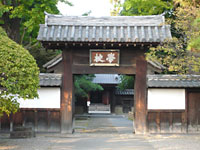 Ashikaga is known as the birthplace of the Ashikaga clan, a shogun family in the Muromachi Period. Along the stone-paved streets, there are historic sites of the Ashikaga School, which is said to be the foundation of a school for the original Ashikaga family and is designated as a Japan Heritage, and the Banna-ji Temple, whose Main Hall is designated as a National Treasure. Kurita Museum, which possesses a world-famous collection of Nabeshima wares of Imari, and Ashikaga Flower Park, famous for its large wisteria trellis spreading over a large area, are also found here. These attractions are always bustling with visitors. Ashikaga is described as a historic and traditional "Little Kyoto in Eastern Japan" with the pristine Watarase River and abundant nature with green mountains.
Sightseeing Highlights in Ashikaga
Important Annual Events in Ashikaga
Traditional Crafts of Ashikaga
Indigo Dyeing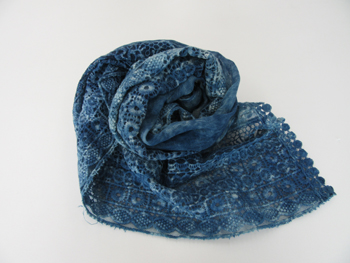 "Airoza"
This shop and studio has opened a class teaching how to dye cloths with 100% natural indigo (made by an ash liquid fermentation method using Sukumo scum) for people who want to try dyeing with indigo by themselves or to make their own works.
Address: 2-7-5, Ise-cho
Tel: 0284-44-3084
Food & Specialties of Ashikaga
Japanese Sweets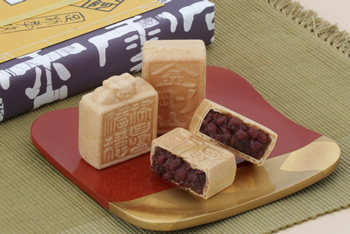 "Koin Monaka"
This is a specialty of Ashikaga. This cake's motif is based on Koin, an old mark or sign and seal used in Ashikaga School or Banna-ji Temple. Traditional bean-jam-filled wafers with a crispy, good smelling thin wrapping of dough.
Available at: Koun-do main shop
Address: 2570, 4-chome, Tori
Tel: 0284-21-4964
Buckwheat Noodle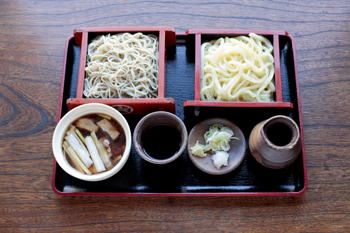 "Ashikaga Awase-men Orihime"
This is a new noodle menu developed from an existing Ashikaga brand buckwheat noodle. It was planned by Ashikaga Chamber of Commerce and Industry in order to make a new food of Ashikaga. Enjoy this noodle after dipping in a meat-tasting broth.
Contact: Ashikaga Chamber of Commerce and Industry
Tel: 0284-21-1354

Wine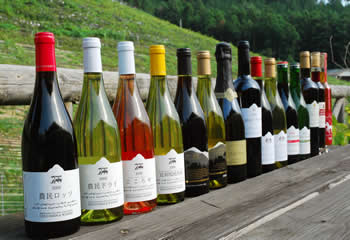 "Coco & Farm Winery"
The wine is made with a great deal of deliberation and time by students in "Kokoromi School", a support facility for people with disabilities, who are proud of its quality. The quality is attested to by the fact that the wine was served at the "Okinawa Summit" and "Toyako Summit".
Address: 611 Tajima-cho
Tel: 0284-42-1194

Access

By train: Ashikaga Station on JR Ryomo Line or Ashikagashi Station on the Tobu Isesaki Line
By car: Kanto Highway Ashikaga I.C. or Tohoku Highway Sano Fujioka I.C.

Contact

Ashikaga City Tourism Association
TEL:0284-43-3000 / FAX:0284-43-3333