Kinki/ Mie Pref.
Iga Ueno 
Town of History and Culture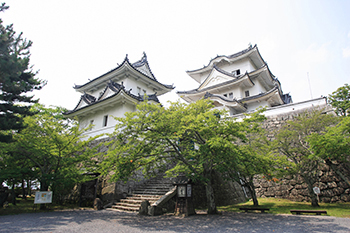 Iga City sits almost at the center of the area which is located in the northwestern part of Mie Prefecture, surrounded by mountains. The famous samurai lord, Takatora Todo, maintained this region and established a town in the neighborhood of the castle in the Edo period (1603-1868). Similar to Kyoto, the town of Iga followed the grid pattern. Visitors who have visited Kyoto will feel some essence of the old capital here.  Probably, Iga Ueno is best known as the birthplace of Iga Ninja and its arts. It is also where Basho Matsuo, a famous poet and traveler in the Edo period who produced a number of fine travel essays and poems during his travels, was born.
Sightseeing Highlights in Iga Ueno
Iga Ninja Museum
Secret of Iga Ninja and their Ninja art are exhibited.
Access
A 5-min. walk from Ueno-shi Station on the Iga Tetsudo Train
Ueno Castle
The 30-meter high-raised stone wall is one of the best examples of its kind. The castle is also known as Hakuho Castle.
Access
A 10-min. walk from Ueno-shi Station on the Iga Tetsudo Train
Haisei-den
A wooden building in a unique design dedicated to Basho Matsuo, Japan's greatest poet and traveler.
Access
A 5-min. walk from Ueno-shi Station on the Iga Tetsudo Train.
Important Annual Events in Iga Ueno
Iga Ueno NINJA Festa
April 1 to the end of Golden Week (holiday week in the first week of May)
Ueno Park and other locations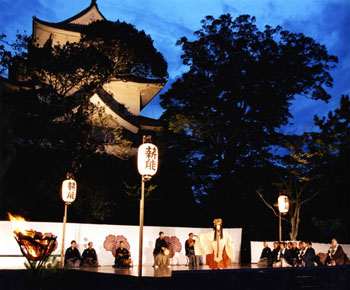 A variety of fun events related to Ninja will be held around Ueno Park and the city.
Castle Festival (Takigi Noh Theatre)
On the day of the autumn full moon
Ueno Park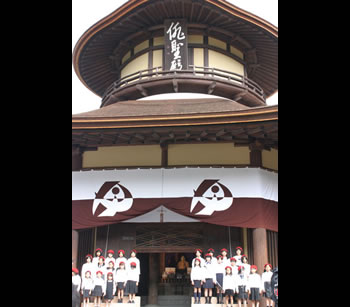 A traditional Noh theatre performance held on the beautiful autumn full moon night every year. Noh performance under the light of the full moon is solemn and magical.
Traditional Crafts of Iga Ueno
Iga Kumihimo Braiding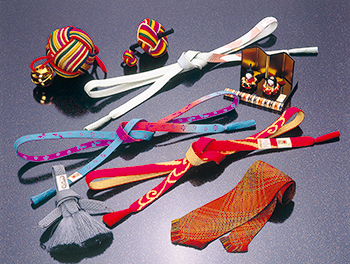 A sophisticated color combination of traditional Japanese kumihimo braiding is incorporated into modern items such as ties, straps for mobile phones, and more.
Food & Specialties of Iga Ueno
Iga Beef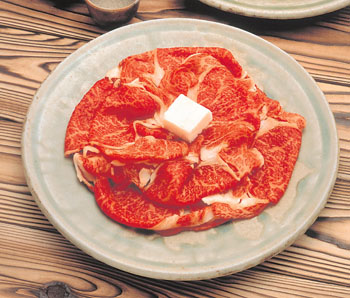 Blessed with a natural environment and good water, cattle raised in Iga Ueno are highly valued as tasty beef.
Tofu Dengaku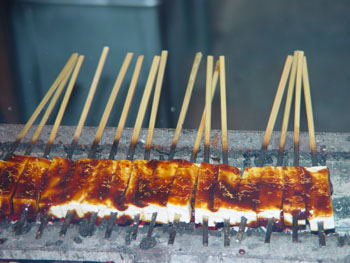 Slices of skewered and lightly grilled tofu are eaten with a miso based sauce and some spice.
Access

Ueno-shi Station on the Iga Tetsudo train. Ueno Higashi I.C. on the Meihan Highway
Contact

Iga Ueno Tourism Association
TEL:0595-26-7788 / FAX:0595-26-7799
E-mail: iga-ueno@ict.ne.jp