Kyushu/ Saga Pref.
Ogi 
Lights of Fireflies Fluttering Around Pure Stream and Flowers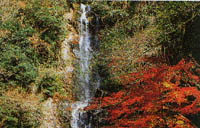 As the name of the town suggests, "Ogi" literally means a "small castle," as there used to be a magnificent castle in this region which unfortunately doesn't exist anymore. However, strolling around the city will remind people of the olden days. The town was developed following the layout and design of Kyoto in those days. Come and see Ogi's pure stream and the fireflies who make it their home along with the beautiful flowers that entertain people in every season. Ogi always welcome everyone with its simple yet lovely natural environment.
Sightseeing Highlights in Ogi
Important Annual Events in Ogi
Plum Festival
Early March
Ushio Plum Grove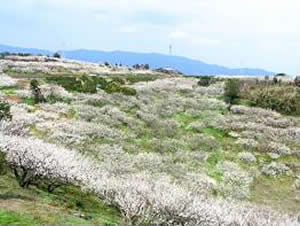 A festival is held during the peak plum blossom period. 10,000 plum trees will welcome and entertain visitors.
Harusame Festival
Early April
Ogi Park, Ogi Community Hall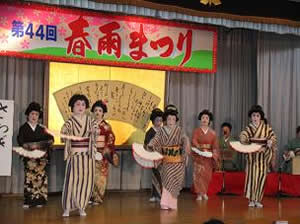 "Harusame" is a short song composed by the Japanese literature scholar, Hanamori Shibata, who was born in Ogi Town. The elegant dance by geiko with the song as an accompaniment is fascinating.
Food & Specialties of Ogi
Access

A 10-min. by car from Kubota Station on JR Nagasaki Main Line
Contact

Commerce and Tourism Section of Ogi City
TEL:0952-37-6129 / FAX:0952-37-6166