Kinki/ Hyogo Pref.
Tamba Sasayama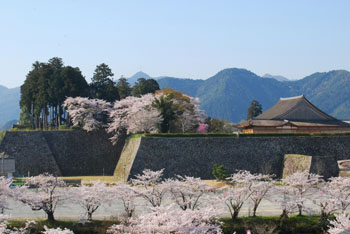 Sasayama has long been an area where people's lives developed since the ancient and medieval times along with agriculture and Buddhist culture. Around the early 16th century, the Hanano Clan ruled over the area with Yagami Castle as their stronghold, however, they were defeated by troops led by Mitsuhide Akechi in 1579. Later, the first Tokugawa Shogun undertook full-scale maintenance throughout the country and Sasayama Castle was built in 1609. The town was successfully developed around the castle and became a rich cultural and economic center.
Sightseeing Highlights in Tamba Sasayama
Important Annual Events in Tamba Sasayama
Daikoku-ji Temple and Tanba Tea Festival
Early June
Around Cha-no Sato Kaikan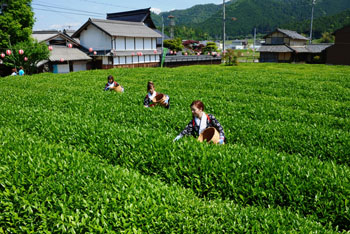 Ajima Oku district of Sasayama is the only Japanese green tea production area in Hyogo Prefecture. Chanting by Buddhist monks, tea ceremony of sencha (brewed tea) and matcha, sampling of the newly produced tea of the year and many other tea-related events will be held.

Traditional Crafts of Tamba Sasayama
Food & Specialties of Tamba Sasayama
Access

Take the Shinki Green Bus from the West exit of Sasayamaguchi Station on the JR Fukuchiyama Line and get off at Nikaimachi Stop, and a 5-min. walk from there
Contact

Sasayama Tourist Information Center
TEL:079-552-3380 / FAX:079-552-3561